In Memory
Robert A. Lee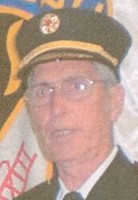 Robert died on 16 February and was buried in St. Francis de Sales Cemetery in Houma, LA. Falgout Funeral Home, Houma, LA was in charge of services. Obituary will be posted when possible.
Obituary from the funeral home website:
Robert A. Lee, age 70, a native of Natchitoches and a resident of Houma, passed away on Friday, November 16, 2012.
A visitation will be held from 5 PM until 9 PM on Sunday and from 9 AM until service time on Monday at Falgout Funeral Home in Houma. A funeral service will be held at 11 AM in the funeral home chapel with burial to follow at St. Francis de Sales cemetery II.
He is survived by his wife, Velma F. Lee; son, Ricky Lee and wife Maria; daughter, Dee L. Falgout and husband Gregg; 4 grandchildren, Shawnee Falgout, Brianna, Cameron, and Ashton Lee; mother, Helen Lee; 4 sisters, Barbara Mitchell and husband Dale, Patricia Baker and husband Joe, Betty Lee, Cathy King and husband Thomas; 2 brothers, Don Lee and Luther Lee, Jr. and wife Judy.
He was preceded in death by his father, Luther Lee, Sr.; paternal grandparents, W.S. and Sally Mae Lee; maternal grandparents, Onie and Liddy Bates.
He served in the Coteau Volunteer Fire Department for approximately 30 years and in the capacity of fire chief for approximately 10 years. He was a veteran of the U.S. Air Force. He was a loving and devoted husband, father, and grandfather. He loved camping and spending time at the hunting lease. "You will be missed by your loving pet T-Lee."

Falgout Funeral Home is in charge of arrangements.