In Memory
Chester Martin, Jr.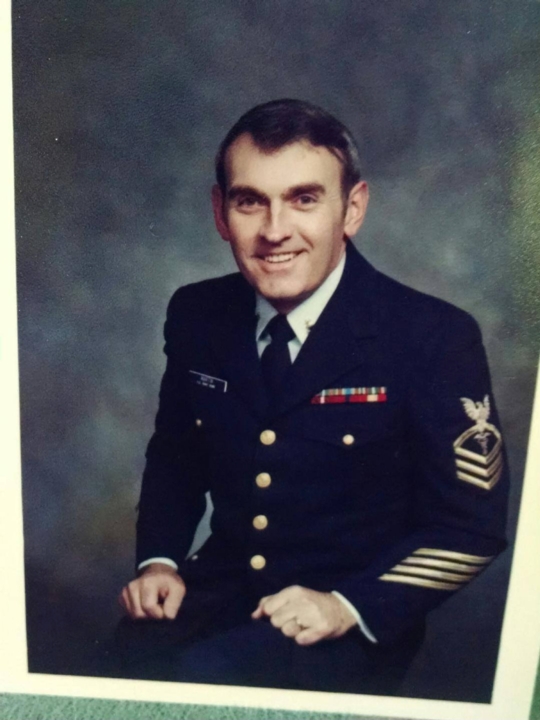 CHESTER MARTIN, JR. September 16, 1941 - July 17, 2016
Chester Martin, Jr., was born in 9/16/1941, in Natchitoches, LA, to Chester and Mildred Odessa (Johnson) Martin, and passed away Sunday, July 17, 2016 at the age of 74.
He joined the U.S. Marine Corps at age 19 and served 4 years, from 1960 to 1964. In 1972 he enlisted in the U.S. Coast Guard. He retired after 23 years, 1972 - 1995, for a total of 27 years military service.
Chester is survived by his wife of 39 years, Carolyn Watts Martin & their puppy Lucky, the joy of Chester's last 2 years; his brother Dexter Martin of Natchitoches, LA. His daughter Kathryn Martin Mays and her husband, Joe Allen Mays of Montgomery, TX; sons Michael Smale of Evergreen, CO and Alan Smale of Ventura, CA; along with 10 grandchildren and many nieces and nephews. Chester was preceded in death by both his parents, and recently his brother Dennis Martin of Weatherford, TX. Chester bravely battled with cancer for 4 1/2 years. Funeral Services with military honors will be held at Major Family Funeral Home on July 23, 2016 at 10:00 A.M. Visitation will be 1 hour prior to the service from 9 - 10 at Major Family Funeral Home. Private interment will be held at Roseburg National Cemetery iln Roseburg, Oregon. In lieu of flowers, donations cana be made to the CHETT fund of the Slpringfield Police Dept. attn: Scott McKee. Donations are tax deductible and can be dropped off or mailed to the police dept. The CHETT fund (Community Help Easing Troubled Times) was started by Chester and Carolyn.
Carolyln's only brother, James Watts of Ruston, LA passed away on the same day as Chester.